On 20 October 2020, the MOBI-US consortium had an e-meeting to discuss the project's updates, progress, and the work plan for the upcoming weeks. These virtual meetings are held monthly in order to keep track on MOBI-US' activities and align the workflow between work packages.
In this opportunity, the partners had fruitful discussions regarding the upcoming Online MOBI-US, in which the networking universities' representatives will start liaising with the interested students – based on the registration form – to coordinate their enrollment in the virtual courses that are being offered in the current semester.
Another topic was the current state of the mobility pathways for joint MSc programs, in which the program representatives of each partner university will continue working on the mobility options by virtual discussions with the other partner(s). The draft scheme will be prepared and finalized in mid-November, and will be presented to the Industry partners in the next workshop.
The Industry workshop will be held in early December – online, in which companies, mining and geological associations, Geological Surveys and others will be invited to provide their input and feedback on the offered courses and mobility pathways that were jointly made by the networking institutions. Their input is extremely valuable since these institutions are potentially going to be the future employers of the students that will participate in MOBI-US program.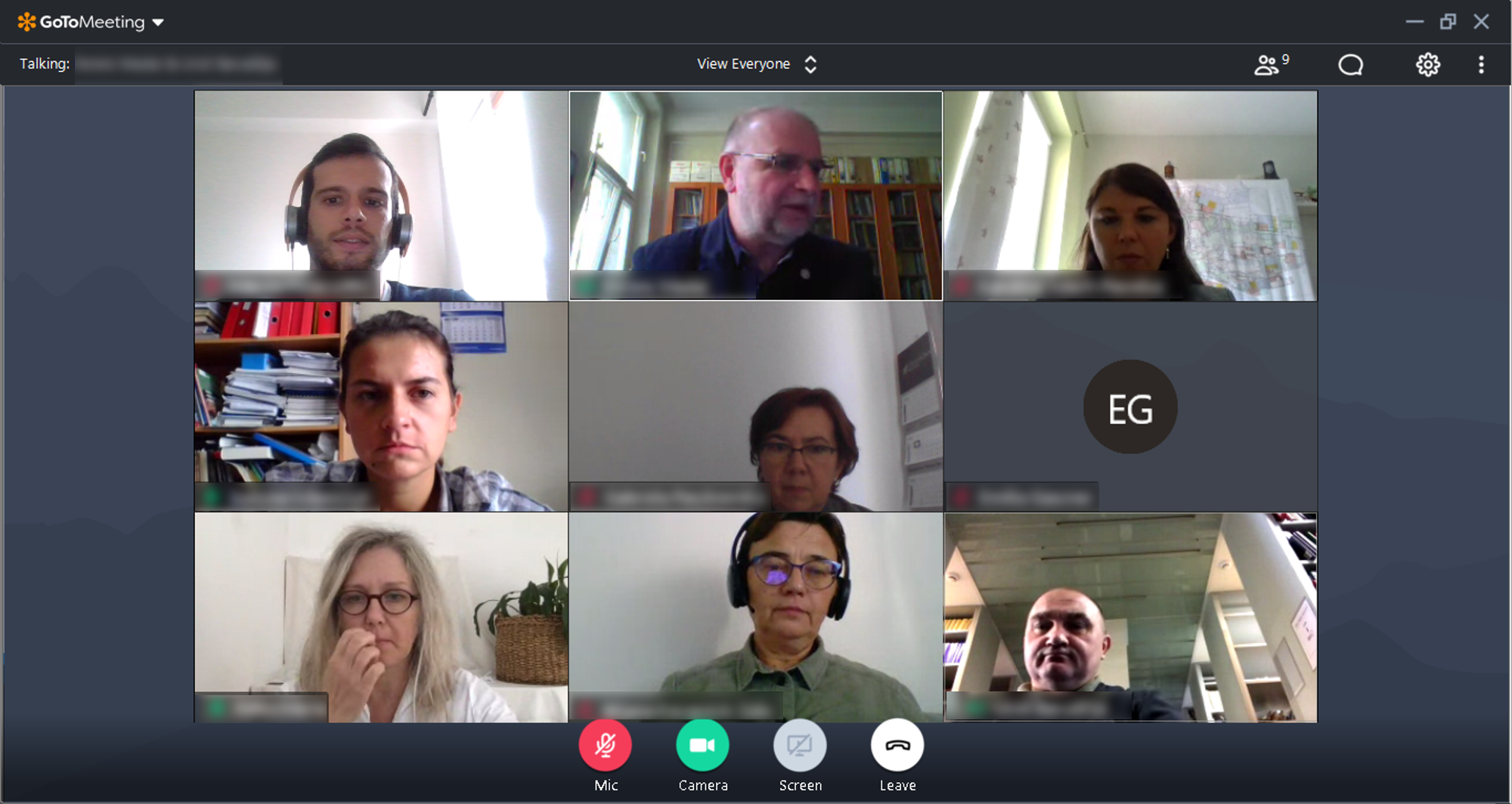 The last topic was about the Virtual Open Day of MOBI-US, which will happen on 27 November, during the EU Researchers Night event. The interested audiences will be able to have access to each university site within MOBI-US webpage during the event, as a "lobby" (to be advertised later). In addition, each university will prepare an introductory video (5 minutes long), presenting their facilities, offered courses and opportunities for the guest students in MOBI-US. These videos will also be available on the webpage and shared on the project's social media channels.
The consortium is currently following the next steps of the work plan, in order to prepare for the next events and finalize the year of 2020 successfully.
Follow MOBI-US on