Pathway 8 offers mobility for students studying at the University of Zagreb faculty RGNF at Mining Engineering MSc to spend their second (summer) semester at the WUST in the Mining Engineering specialization of the Mining and Geology MSc. The driving force for the UNIZG-RGNF is to extend their programme with competencies towards geomechanics and geomechanical engineering, as well as in mine modelling and project management skills for the mining operations. These are strong elements in the curriculum of the WUST Mining engineering MSc.
CONTACT
Dr Gabriela Paszkowska: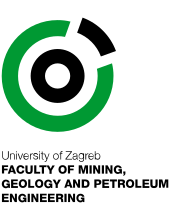 Chemistry for miner [4.5]
Applied geophysics I. [6]
Mineral processing II. [6]
Demolition of structures [3.5]
Measurement technology [3.5]
Numerical mathematics [3.5]
Engineering geology [4.5]
Industrial mineral deposits [5.5]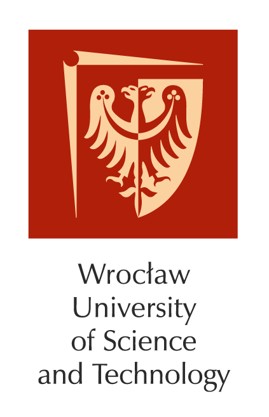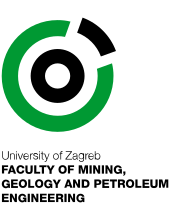 Mining law and regulations [3]
Technology of nonmetallic raw materials [6]
Ventillation of underground rooms and tunnels [5]
Economics evaluation of projects [5]
Testing and monitoring geotechnics [5]
Recycling and waste treatment [7]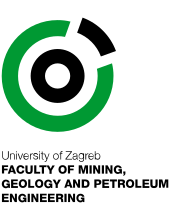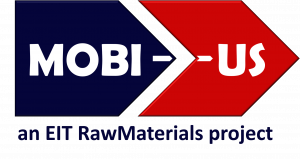 Course descriptions of the mobility semester
Theory and practice in geomechanics
Expected prior knowledge

: Lectures: Introduction to Mathematical Analysis, Statics and Strength of Materials.
Study Goal:

Presentation of foundations of Theory of Elasticity and its application in Rock and Soil Mechanics (The lecture will be delivered in index notation). Introduction of fundamental concepts of rock and soil mechanics and their application in surface and underground mining.



Course contents

: 
Theory of Rock Mechanics
1. Frame of axes Cartesian coordinates. Einstein summation convention. Kroecker delta. Permutation symbol. Relationship e – δ.
2. State of strain. Material and space coordinate. Green, Almansy and Couchy strain tensors. Gradient matrix. Geometric interpretation of infinitesimal strain components.
3. Spherical and deviatoric tensors of state of strain. Principal strains and principal axes of strain tensor. Strain tensor invariants. Tensor of principal axes. Capability equations.
4. State of stress. Stress vector and stress tensor. Couchy formula. Coordinate transformations for stresses. Formal definition of a tensor. Hydrostatic and stress deviation tensor.
5. Normal and shear stresses. Principal stresses and principal axes of stress tensors and stress deviation tensors. Invariants of stress and stress deviation tensors. Octahedral stresses. Intensity of stress tensor. Mohr circle of stress components.
6. Linear elasticity. General Hooke law. Hooke law for Isotropic materials. Stress – strain deviatoric relationship. Hydrostatic stress versus dilatation formula. Relationship between different elastic module. .
7. Elastic strain energy expressed by stress and strain tensor components. Solving theory of elasticity boundary problems using displacement approach. Navier-Stoke's equation.
8. Classical strength criteria. Effective stresses.
9. Coulomb- Mohr strength criterion. Safety factor.
10. Plane stress and plane strain problems of theory of elasticity. Solving theory of elasticity boundary problems using stress approach. Airy function. Biharmonic polynomials. Airy function In polar coordinate. General form of Airy function.
11. Introduction to Finite Element Method
12. Description of Phases code interface.
13. Simple example FEM calculation.
Theory of Soil Mechanics
1. Soil classification.
2. Modeling of soil and rock behaviour.
3. Effective stresses.
4. Water flow.
5. Bearing capacity of foundation.
6. Atteberg Limits and compaction characteristic of soil.
Practice of Rock Mechanics
1. Rock mass properties.
2. Rock mass classification.
3. In-situ stresses.
4. Methods for stress analysis.
5. Rock mass discontinuities and their strength.
6. Slope stability problems and rock fall hazard.
7. Rock bolts and cables in rock engineering.
8. Pillar strength and its importance in room-and-pillar mining.
9. Floor strata behavior in room-and-pillar mining.
10. Interaction of roof, pillar and floor .
11. Surface subsidence due to underground mining.
12. Structures resistance against earthquake and mining related motion.
13. Pillar strength and its importance in room-and-pillar mining.
14. Structures resistance against earthquake and mining related motion.
15. Application of Geomechanics in underground mining.
Computer Aided Geological Modelling and Geostatistics
Project management, appraisal and Risk Evaluation
GIS in Mining
Integrated analysis of deformations in geomechanical engineering
Excavation design in open pit mining