On April 24th the consortium had a follow up e-meeting in order to discuss the current state of the project's activities and future steps according to the MOBI-US' timeline. The most important topic of the meeting was the risk mitigation measures due to the current COVID-19 pandemic. Social distancing and travel restrictions made the MOBI-US partners think about alternatives and adjustments in the workplan for the time being.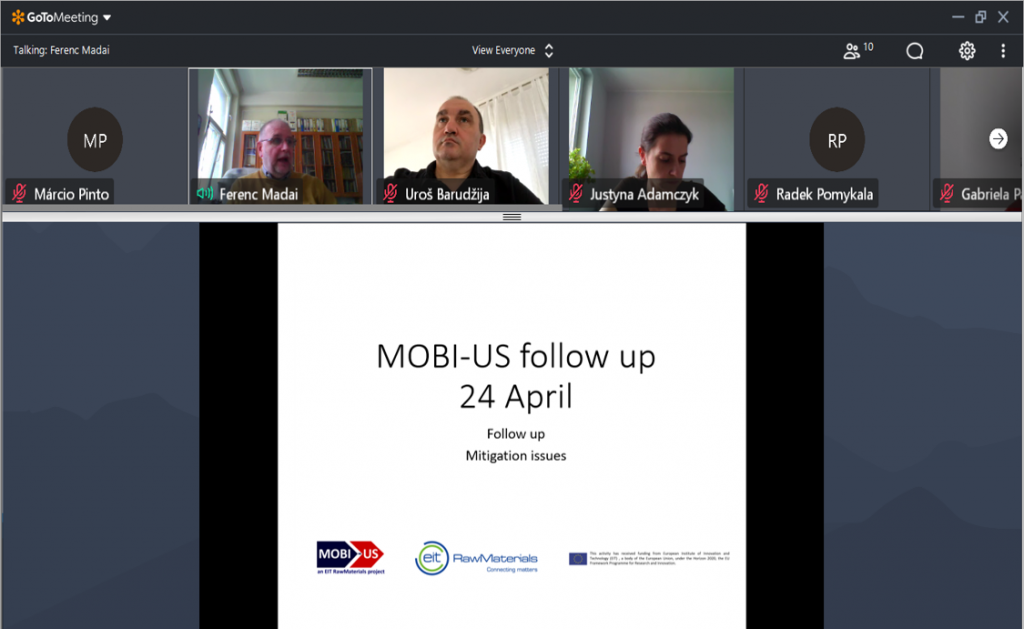 Best case and worst case scenarios were imagined, in terms of quarantine restrictions. For both situations the consortium came up with solutions, adaptations and adjustments in the work plan of each work package, in order to accomplish the MOBI-US objectives within the envisaged timeline.
Tasks that are completed online, such as the education portfolios and guideline documents, will not be heavily affected by these restrictions, therefore no major adaptations are needed. However, the workshops for 2020 – first Matchmaking Workshop and the Industry Workshop – needed special care in order to build a solid mitigation strategy to be followed in the next months. The first Matchmaking Workshop is going to be slip in two parts: the first will be held in late June, online, and the second will be held in early September, in-person. Consequently, adjustments in the mentoring and joint program development tasks were also addressed in the mitigation plan.
In addition to these measures, the COVID-19 situation brought new ideas to the consortium, which will potentially be implemented in MOBI-US: Online courses will be offered to students within the network in the next academic year, in order to introduce the training palette of the partner institutions.
Stay home, stay safe!
Follow MOBI-US on