Last Friday, on 27 November 2020, the representatives of the networking universities had the opportunity to present their faculties, offered courses, campuses, as well as other aspects of the student life at their universities to the interested audience that attended the MOBI-US Open Day event online. The representatives of each institution had 30 minutes to make their presentation, covering the main topics that will be offered to the students that intend to participate in the mobility program offered within MOBI-US. These introductions followed the sequence below:
AGH University of Science and Technology
University of Zagreb – Faculty RGNF
University of Miskolc
Wroclaw University of Science and Technology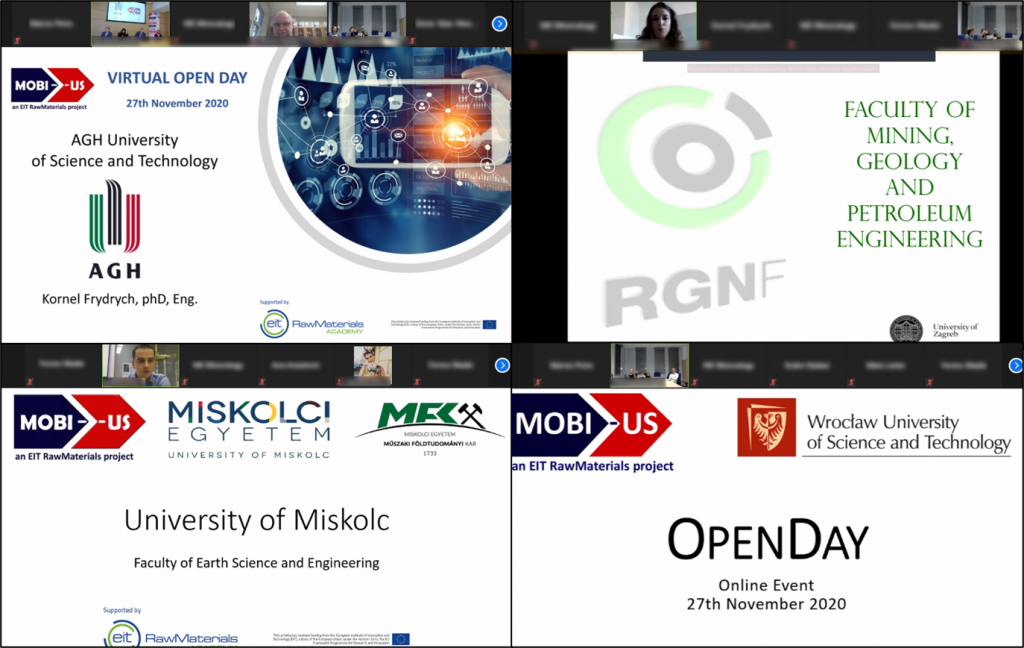 This successful event was moderated and managed by Armand Abordán, a young fellow of University of Miskolc. There were 37 attendees in total, who could learn more about each one of the networking universities, and what they have to offer in the next academic year through MOBI-US. Some students showed their interest by asking questions about the timeline of the project, and about the start date of such mobilities.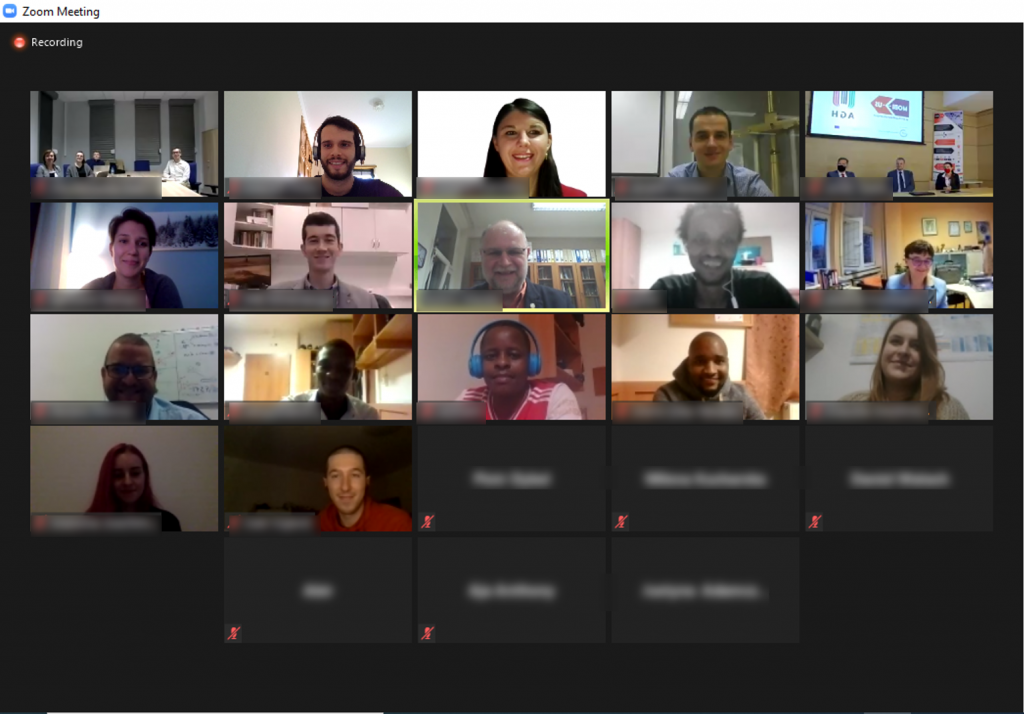 Download the Press Release to learn more about the event!
Follow MOBI-US on