The MOBI-US project reached one more important milestone on the 18th of June 2021: the successful conclusion of MOBI-US Training event, Part 1. The main goal was to gather representatives of other faculties and universities that offer raw materials-related higher education programs – from the ESEE region – to present some of MOBI-US' results. The talks also mentioned the lessons learned, best-practices, and the guidelines that the consortium developed for an effective implementation of student mobilities. The idea is to support and foster the development of more mobility programs and projects in the region, which will strengthen the higher education in this sector, thus contributing to the raw materials industry.

In addition, guest speakers were invited to provide insights about potential changes in raw materials policy, skills and competence requirements, as well as the future of student mobilities in a post-COVID era in Europe:
Márton Beke, Tempus Public Foundation: Structure and options for the future of student mobilities
Vitor Correia, INTRAW (International Raw Materials Observatory): Expected changes in the competence requirements for education programs in the raw materials sector post-COVID
Manuel Regueiro, IGME (Geological and Mining Institute of Spain): Changes in the EU raw materials policy post-COVID
A total of 55 attendees had the opportunity to learn and interact with the presenters from MOBI-US consortium, as well as the guest speakers. The presentations generated interest and engagement with the audience, which are crucial for the uptake of further cooperation between institutions and – consequently – the development of more mobility opportunities.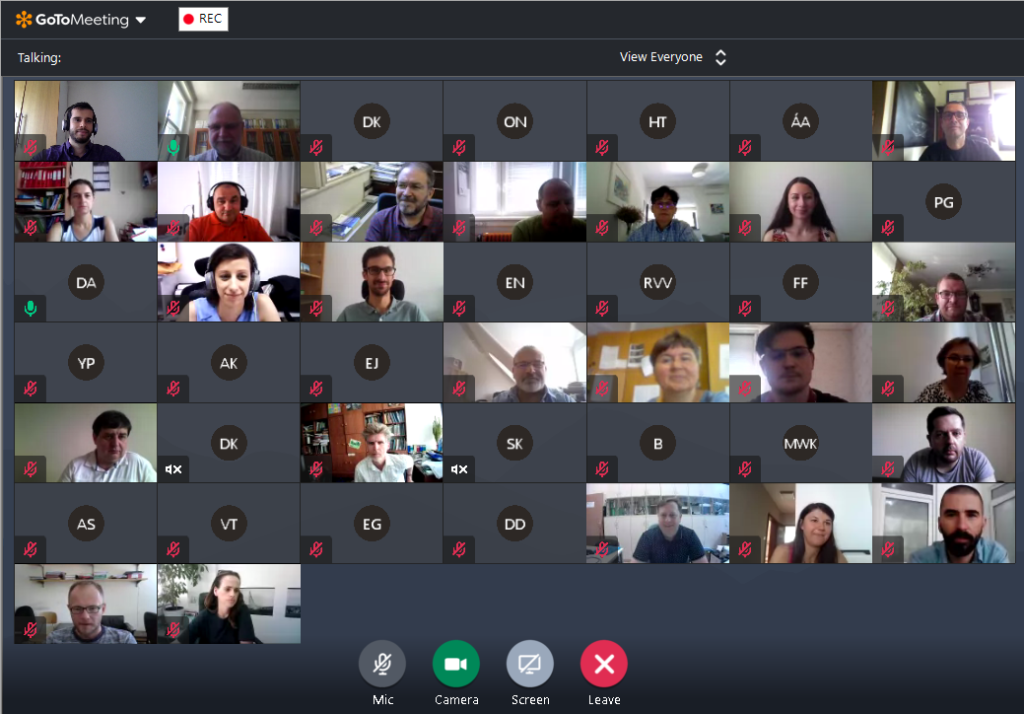 The event was hosted online by the project coordinator Ferenc Mádai – University of Miskolc. At the end he provided a summary and main achievements of the event, as well as the "homework" for the representatives of higher education programs, who will make an internal assessment of what is needed in their home institutions to be able to set up student mobilities – related to staff, facilities, and administrative conditions. This homework will be developed during the summer and presented in the second part of the MOBI-US Training, towards the end of 2021.