The MOBI-US consortium had an e-meeting last Friday (28 August 2020) in order to prepare for the next important step of the project – the Matchmaking Workshop. The preparatory meeting was an opportunity to finalize the agenda, objectives, registration procedure, as well as to discuss the activities and exercises that will be performed in the event. The objective of the workshop activities and exercises is to create complementary programmes that will fill the skill gaps and serve market needs, as well as to give a strong added value to the linked original master programs.
The two-day event will be an opportunity for the representatives to meet (virtually), and discuss the potential complementary courses in each others' programmes, and the main expected outcome is the first draft mobility network (pairs of programmes with mobility pathways).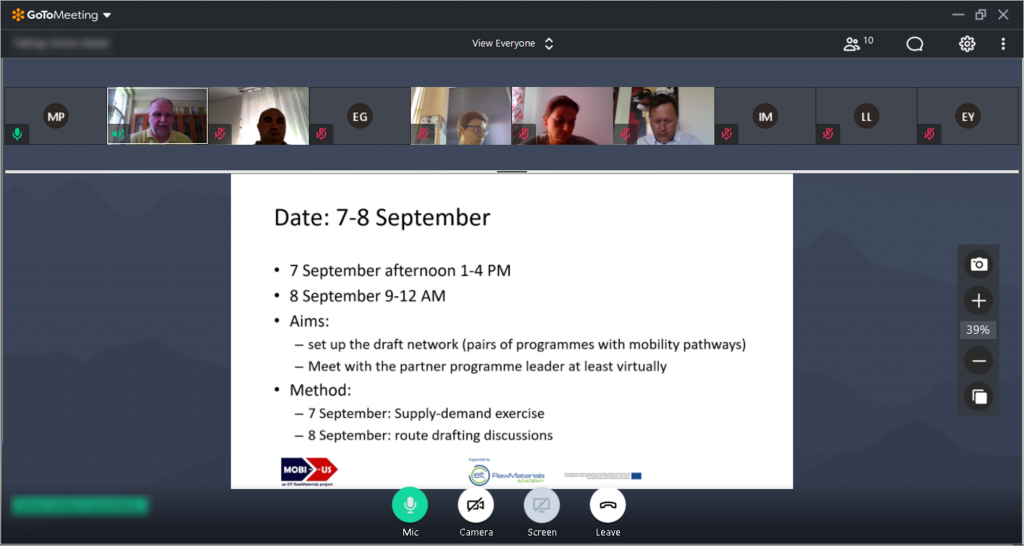 The MOBI-US Matchmaking Workshop will be held online, on 7-8 September 2020, to be attended by the project consortium, program leaders of the networking institutions, and members of the Advisory Board. After the workshop, the Networking and Mentoring partners will proceed with the partner finding work through regular online meetings, in order to adjust and improve the drafted mobility routes.
Follow MOBI-US on