The MOBI-US consortium participated in a follow-up e-meeting on March 20th. In this opportunity, the Project Coordinator, Ferenc Mádai, moderated the discussion about the project's activities, its progress, envisaged workshops, and the project's next steps.
The meeting started with a presentation from the Project Coordinator about the updates regarding EIT RawMaterials – our funding entity – on the Business Plan. After that, the networking universities presented their current state about the portfolios of their education programs that will be offered for MOBI-US' structured mobility network. The next topic was the communication and dissemination plan, commented by La Palma Research Centre – LPRC (person: Márcio Tameirão). Finally, the consortium discussed about the strategy regarding the matchmaking workshops, envisaged among the partner universities, due to the current quarantine measures to stop the COVID-19 pandemic.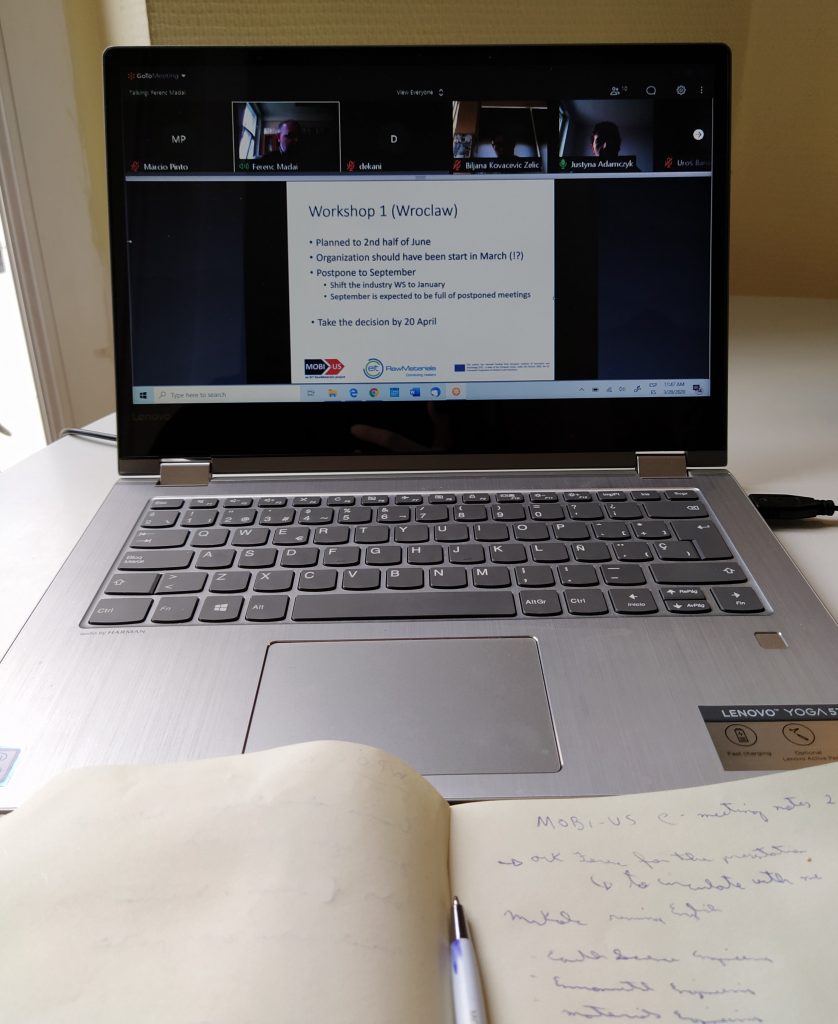 Consortium e-meetings are planned to be held monthly, in order to maintain a good flow of information among the partners on the project's activities, and to align the work plan for the upcoming months of MOBI-US' implementation.
Follow us on