The MOBI-US consortium partners had an e-meeting on the 18 June 2020 to discuss the project's progress and upcoming activities. These meetings are taking place monthly, as envisaged in the initial work plan that was presented by the project coordinator – Ferenc Mádai – at the MOBI-US kick-off meeting in February 2020. In addition to the current state on the project's updates and future steps, this opportunity was specially dedicated to discussions about the upcoming Online Workshop, which is going to be held on 30 June and 1 July 2020.
The meeting covered the organizational details for the event, such as the participants list, registration form, invitational document, the agenda, and, mainly, the partners' tasks to be prepared prior to the workshop. The compiled guideline materials and education portfolios are being circulated among the MSc programs' representatives from the partner institutions for consultation.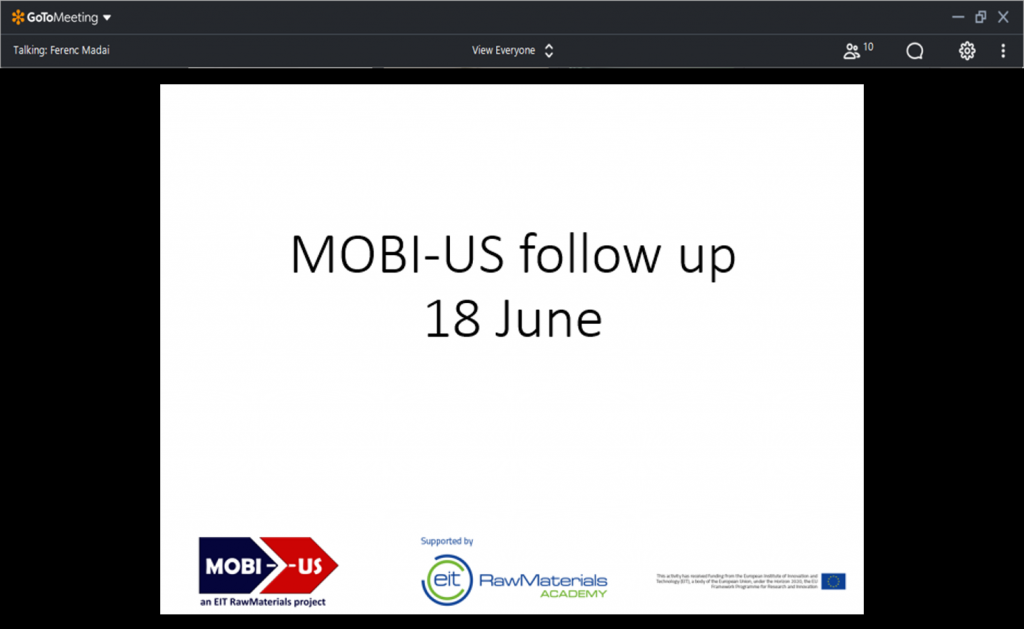 In addition, the consortium discussed management-related topics, such as the alignment between the four main pillars of MOBI-US (Time, Scope, Budget, COVID-19) before the closure of the first project semester.
Finally, there will be a second call for the Online Workshop, in order to raise interest from more participants, specially the competent personnel from the Master programs that will be offered. The partner universities are currently promoting the event internally, among their colleagues in the universities.

Follow MOBI-US on