The project consortium met online on 19th of May 2020, to discuss the latest and upcoming activities within MOBI-US, as well as to follow-up the current activities from the partners. The monthly e-meeting has the purpose of keeping track of the workplan, and to discuss the work packages and the project's timeline.
The current activities, as mentioned in the previous blog posts, comprise the development of the guideline documentation – by the mentoring partners – for the appropriate matchmaking process; and the compilation of the education programs, in English, that are going to be offered in MOBI-US – by the networking institutions. These activities are in advanced state and will be finished on time. Once available, these materials will be shared among the participants of the First Matchmaking Workshop.
Due to the current COVID-19 situation, the First Matchmaking Workshop will be split in two parts: 1) Online; and 2) In person. The online workshop will be held in late June/early July, which will be joined by the project consortium and, mainly, the education programs representatives of the networking universities. The event will start with a short introduction of the participants and an overview on the objectives of this phase of MOBI-US. After that, the work regarding guideline documentation and program portfolio compilation will be presented and briefly discussed among the participants; in order to plan the following activities before the second part ("face-to-face") of the workshop, whose date is still to be decided – possibly early September 2020.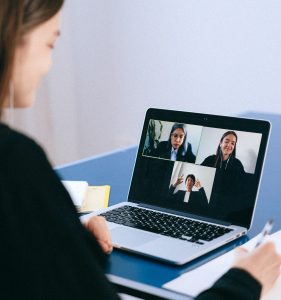 In addition, the consortium discussed management-related subjects and decisions to be made, which are already being implemented. One of these subjects include the plan of offering online courses in MOBI-US. Interested students will be able to start some online courses from other universities, as part of the mobility program, already in the next academic year!
The project's next steps include mainly the mobilization of the key participants of the First Matchmaking Workshop – i.e. education programs representatives – and the development/improvements of the online courses that will be offered in MOBI-US.
Follow MOBI-US on